Virus Fighter Body Oil
$

23.88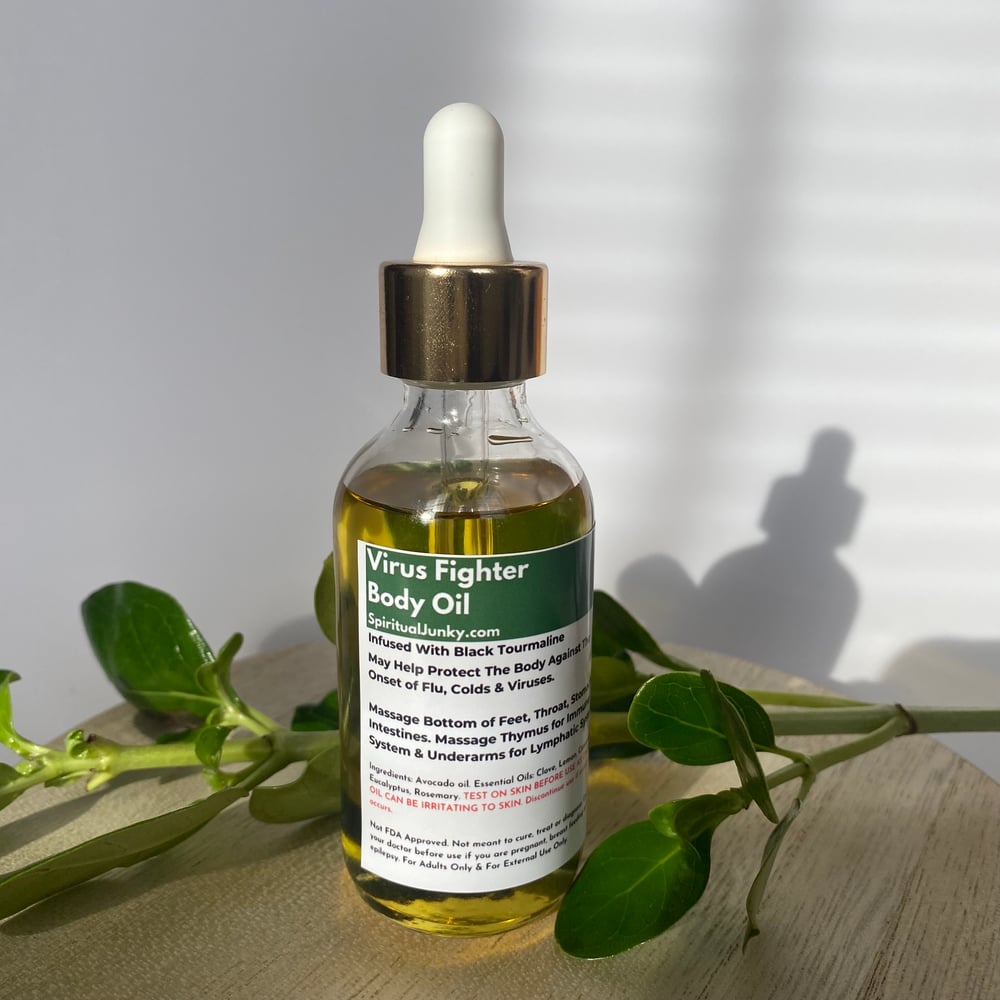 2 oz Glass Dropper Bottle | Infused With Tourmaline
May help the body's again the onset of a cold, flu, or virus. Matches percent with our virus fighter tea and inhaler.
If you are around people who are sick or are feeling sick yourself this is a great oil to have on hand. The blend used in this oil is named Thieves Oil Blend.
Ingredients: Avocado oil. Essential Oil: clove, lemon, cinnamon bark ( test on skin because cinnamon can be irritating for some), Rosemary, eucalyptus.
Massage bottom of feet, throat, and stomach. Massage Thymus area for immune system and under arms for lymphatic system.
⚠️WARNING: For adults only. Please do a test skin patch before use and if you allow anyone else to use it. cinnamon can be irritating to some people so please take precaution. Avoid if pregnant.
⛔️ ⚠️ Spiritual Junky or Dharma Tea Leaf does not assume any liability for any damage or injury that may result from the use of our products. When you purchase you agree to this liability. Please consult with your doctor before consuming any herbs. these products have not been approved by the FDA and are not meant to cure, treat or diagnose.