Orange Turmeric Carrot Body Butter
$

16.55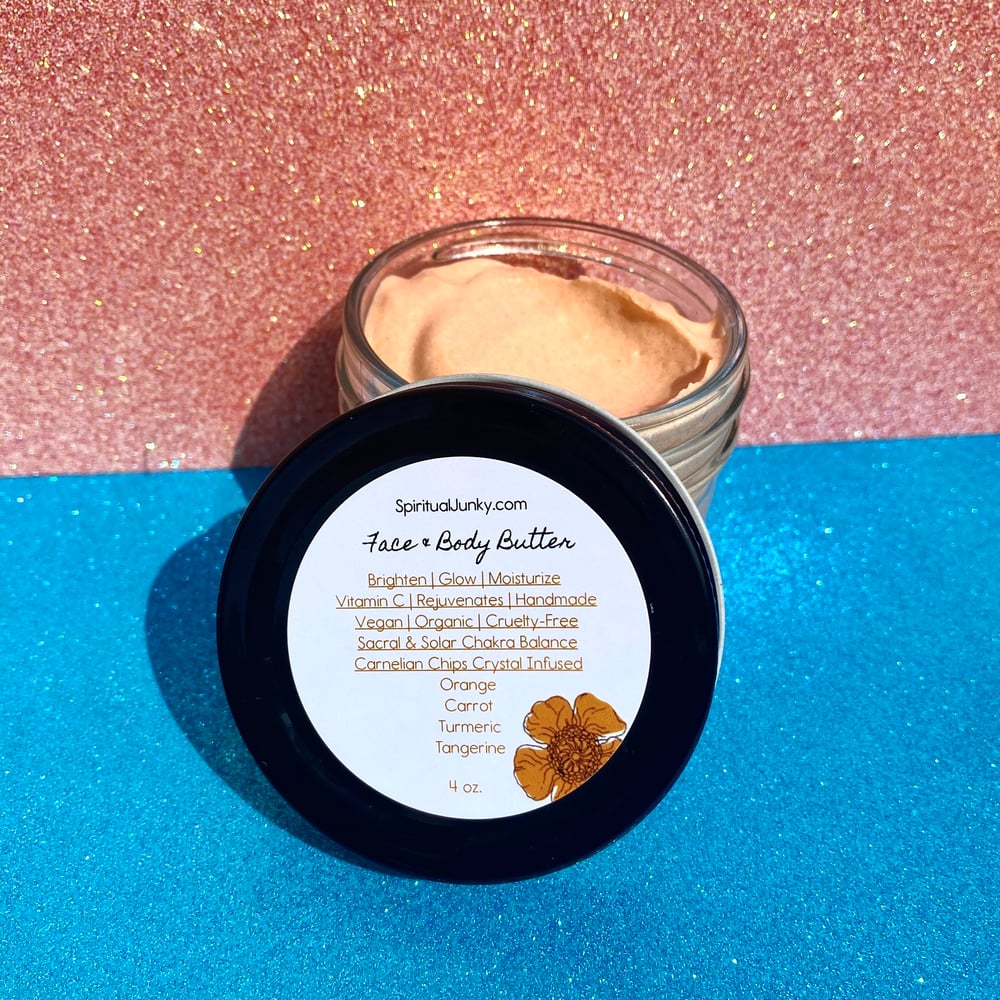 4oz | Organic | Vegan | Handmade | Infused with Carnelian Crystal Chips
WARNING! Photosensitive! Please use as after sun care, at night, if you plan to be home or cover up if in the sun.
-Great for all skin type. Discontinue use if irritation occurs. Test on skin.
Benefit: Great for brighting, glowing, rejuvenation. Also great for solar and sacral energy. (NO RETURNS OR EXCHANGES)
-Orange: vitamin c, brighter, and energizer
- Turmeric: hyperpigmentation and anti-inflammatory
-Carrot: Rejuvenation & helps repair skin tissue from radiant + sun rays. Nutrient beta-carotene get converted into vitamin A inside the body for healthy glowing skin
Shea Butter: Deep moisture, protects skin again free radicals, vitamins A, E and F.

Ingredients: Organic shea butter, organic carrot extract, grape seed oil. Essential Oil of turmeric, orange, and tangerine. Warning below for photosensitive essential or which are orange and tangerine in this product.
Spiritual Junky does not assume any liability for any damage or injury that may result from the use of our products.