Cardiovascular Health Tea
$

23.88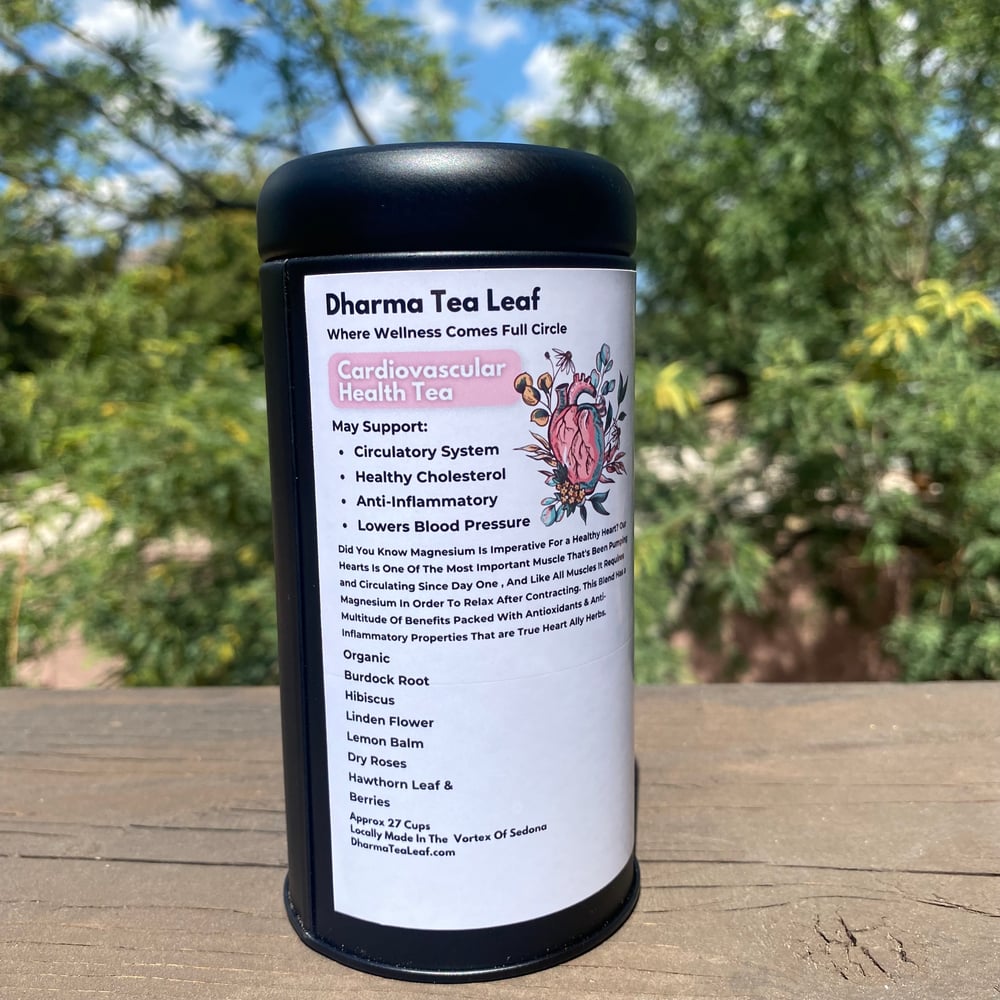 ✅34 cups of tea per container
🌟 $.65 a cup
This Blend Has a Multitude of Benefits Packed with Antioxidants and Anti-Inflammatory Properties with Herbs That are True Heart Ally Herbs.
All Blends Are Made Fresh With Organic Loose Leaf Ingredients.
1Tsp Per 8oz Of hot water
Please Consult Your Doctor Before Consumption.
Ships 3-7 Days
No Refunds No Exceptions Will Replace If Damaged With Photo Validation.
Herbs:
Lemon Balm, Burdock Root, Hibiscus, Hawthorn Leaf/ Berries, Linden Flower, Dry Roses.
Lemon Balm
• Boosts Cognitive Function
• Improves Indigestion and Heartburn
• Protects Heart & Liver
• Anti-Viral & Anti-bacterial
• Reduces Anxiety & Stress
• Manges Heart Problems
Burdock Root
• Eliminates Toxins from Bloodstream
• Anti-Inflammatory
• Shown to Soften Hardening Arteries
• Anti-Cancer
• Improves Blood Sugar Levels
• Natural Source Of Inulin Which Is a Probiotic Koop
• Strengths Lymphatic System
• Contains Electrolyte Potassium Which Works By Relaxing Blood Vessels Preventing The Risk Of Heart Attack And Stroke
Hibiscus
• May Help Lower Blood Pressure
• Reduces Anxiety or Depression
• Lowers Blood Fat Levels
• Helps With Blood Circulation
• Supports Heart Health
• Rich in Antioxidants
• Improves Mood
• Protects Liver & Anti-Aging Properties
Hawthorn Leaf
• Aids in Treatment of Heart Problems
• Improves Blood Circulation
• Eases Inflammation and Digestion
• Relieves Chest Pain & Angina
• Beneficial in Increasing Stamina and Reducing Shortness of Breath
Dry Roses
• Vitamin C
• Seals Moisture Into Cells To Keep Hydrated
• Natural Soothing Aroma
• Immunity Booster
• Heart Chakra Opener
Spiritual Junky/DharmaTeaLeaf does not assume any liability for any damage or injury that may result from the use of our products.